Technology Student Association would like to extend gratitude to all who donated to the food drive for homeless students. With your help we were able to collect over 640 snacks for those in need.


Last day to purchase yearbooks coming up quick!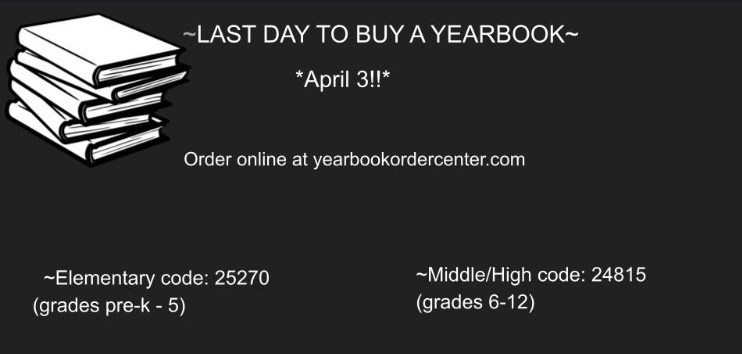 Please come out and support School of Dreams Academy's class of 2024 with two opportunities next weekend!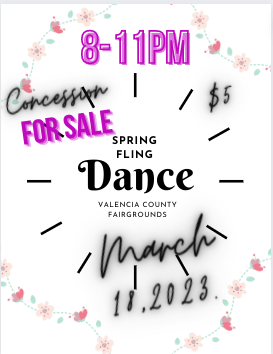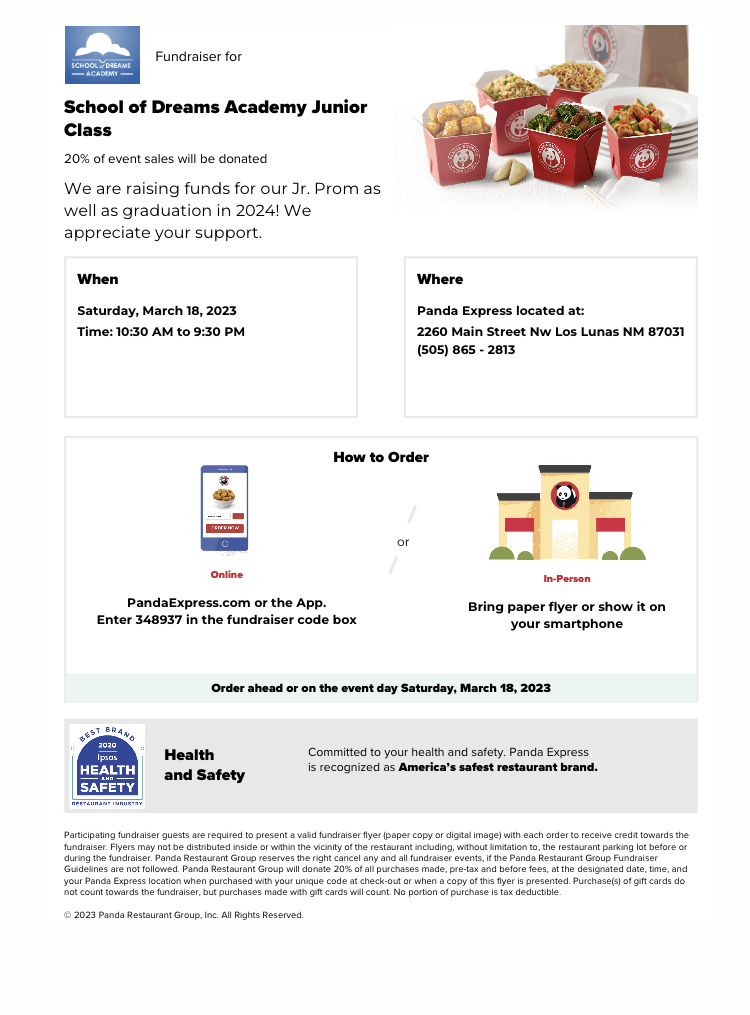 SODA Technology Student Association is sponsoring a drive for non-perishable, kid-friendly snacks for homeless children. If you'd like to participate, please have your student bring their donation to their advisory teacher. The winning advisory gets a rootbear float party.

Read Across America is March 6th-10th for secondary and elementary.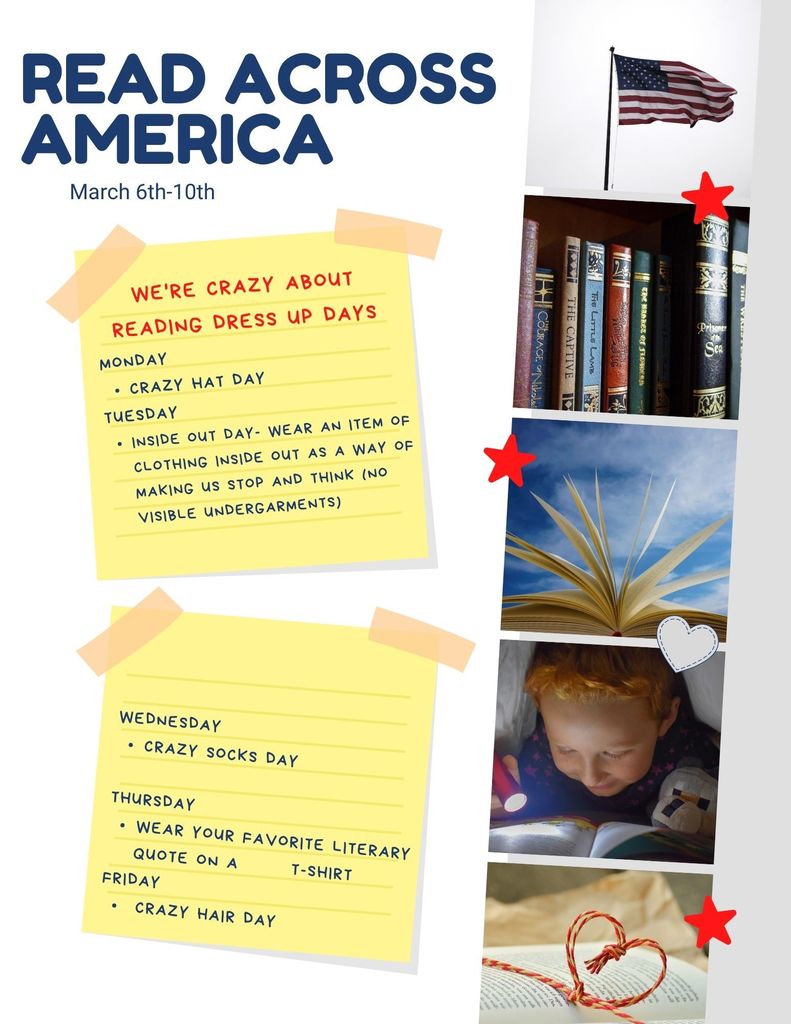 ATTENTION SODA FAMILIES: Due to inclement weather, ALL after school activities are cancelled today including RGEC and tutoring.
Good morning, due to inclement weather School of Dreams Academy is on a two hour delay. Please be safe.

Dance tonight at Daniel Fernandez! Come support SODA FFA!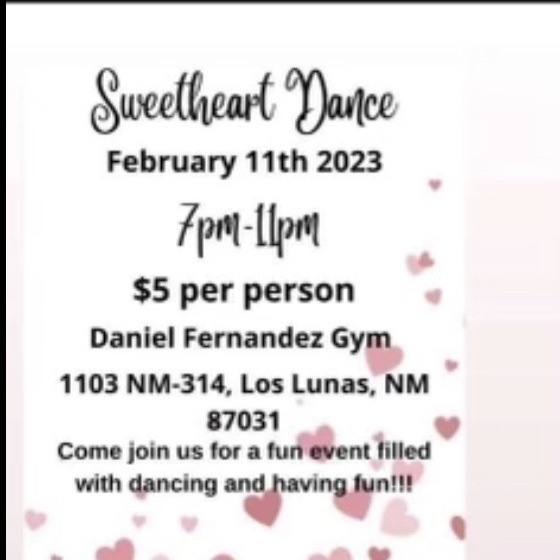 At 9:45 AM, we were contacted by Valencia County Dispatch and informed of a gas leak in the area and were asked to evacuate campus. At 9:56 AM, we were informed that this evacuation was cancelled and that campus could be reopened. At this time we are proceeding with the day as normal. Thank you!

Governor's STEM Challenge winners and District Spelling Bee Champion from SODA were recognized on the State Senate Floor this morning by Senator Greg Baca. Pictured here are Superintendent Michael Ogas, Porter Hassell, Mrs. Nilvo, Senator Greg Baca, Maiya Mershon, and Gianna Nilvo.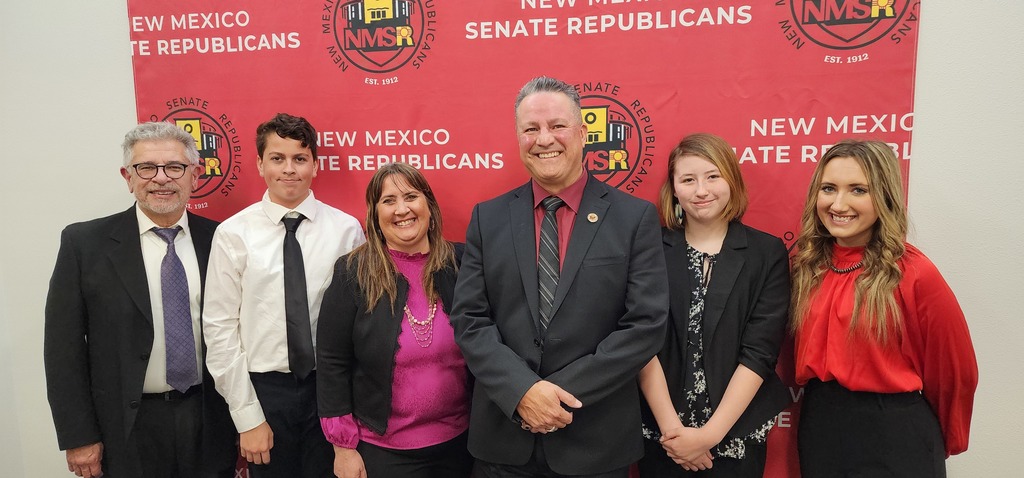 Yearbooks for sale! Please order online at yearbookordercenter.com or from Mrs. Q in room 10-B.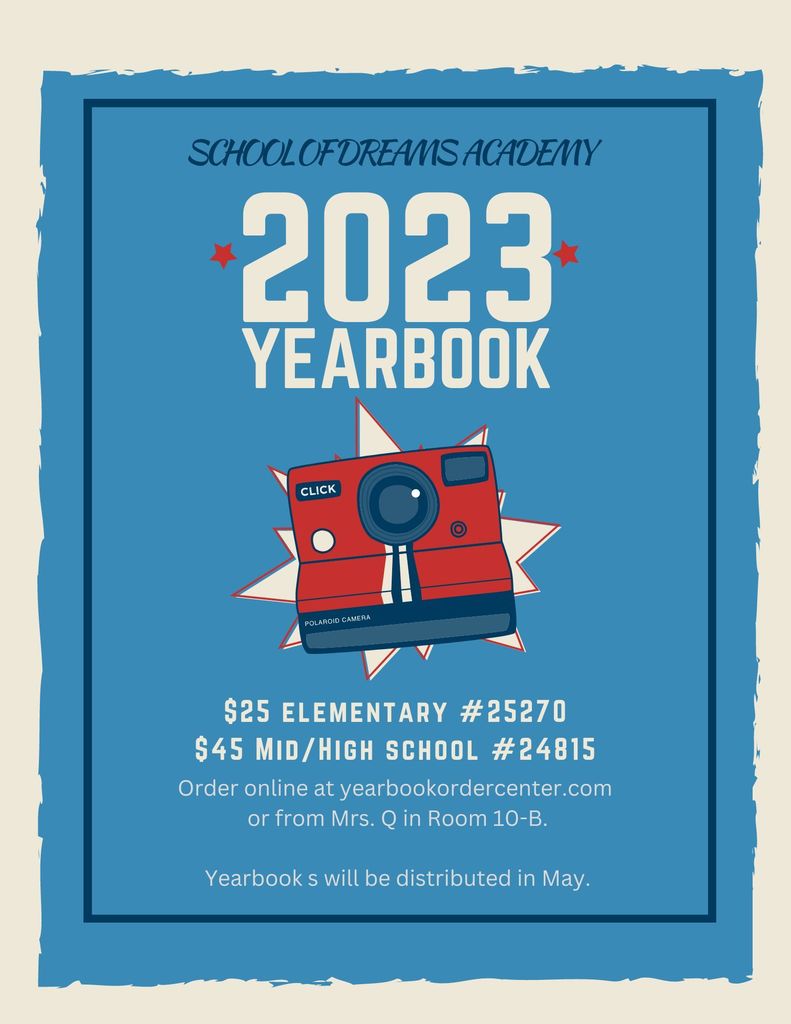 Utopia Dental Care will be coming to SODA on Friday 2/17/23 from 10:00 AM to 3:00 PM. If you are interested in your student getting preventative care from them please complete the permission form. The forms can be found in the school offices or can be printed from the documents folder on the school website. The permission forms are due no later than Monday 2/13/23. Call the school nurse office for further information.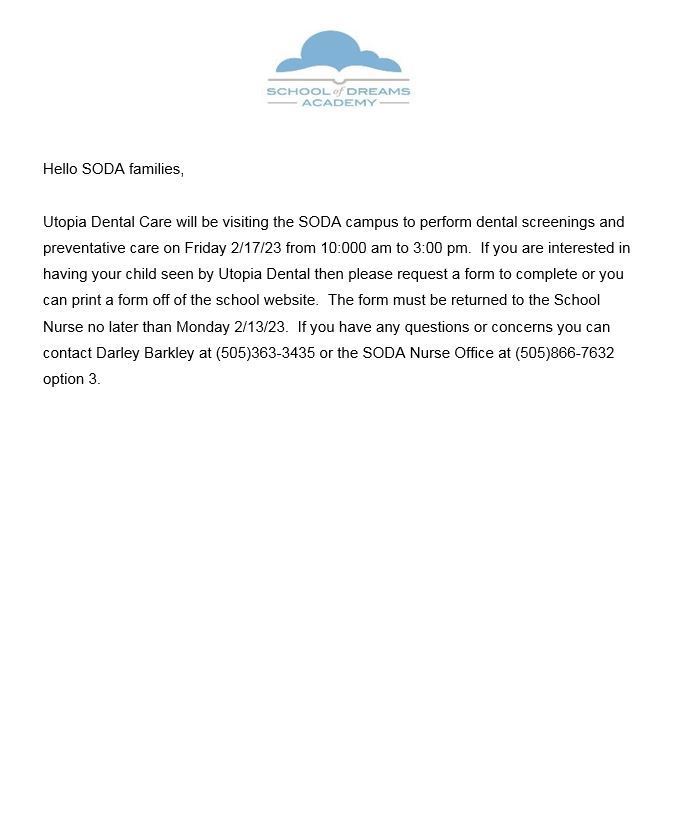 We have an overwhelming amount of coats, water bottles, lunch boxes, bags, clothes and other miscellaneous items in the Secondary office (18). If your student has lost something, please have them come and check if that item has been found. Thank you!

Please come support School of Dreams Academy class of 2024 on Saturday at Panda Express in Los Lunas! Must present/use code when ordering! Thank you!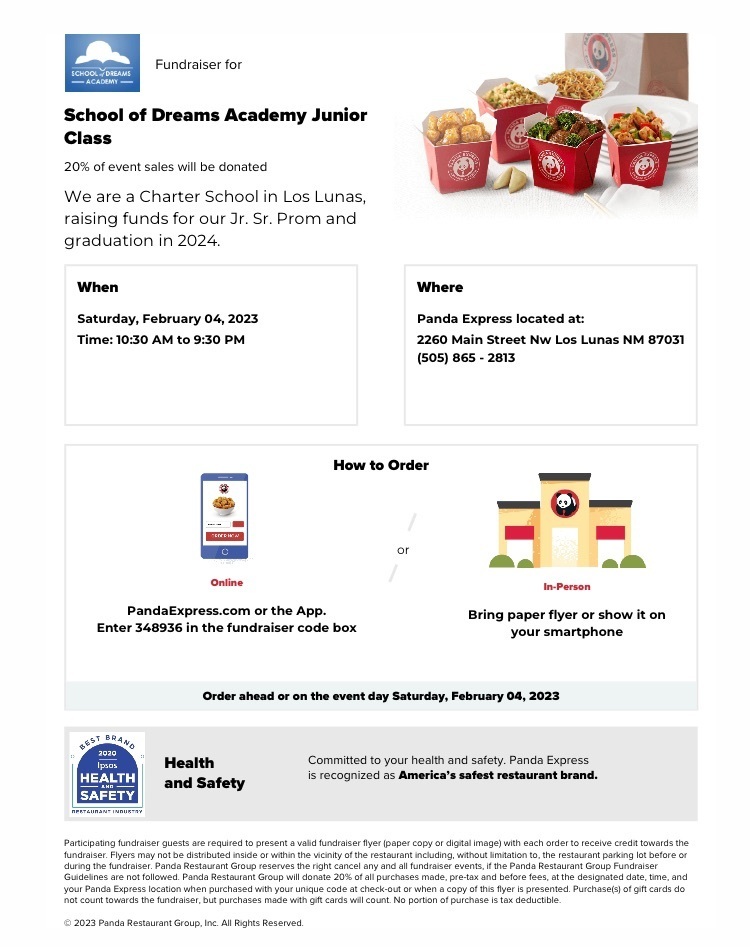 "Dear SODA Families, Today, the Administration at School of Dreams Academy assessed and investigated a threat that was posted on social media last night. That investigation has concluded and any concern for safety has been resolved. The safety of our students and staff is of utmost importance and we thank you for your continued support and understanding as we investigated this threat. We would also like to thank the Los Lunas Police Department, Valencia County Sheriff's Office, and their Officers for their involvement in the safety of our students. Sincerely, Mr. Michael Ogas"
Last night, School of Dreams administration was made aware of a threat to the school posted on social media. We take all threats seriously. Therefore, we are working closely with law enforcement and others to get to the bottom of this. As a precaution we have asked law enforcement to patrol around SODA throughout the day as we gather more information.

Winter Wonderland this Friday! 5-8pm

We are thrilled to announce that the New Mexico Public Education Department has partnered with Paper to provide free 24/7 access to academic support for all PreK-8 students. There's a lot to be excited about with Paper's Educational Support System, including: 1:1 live-chat tutoring sessions with subject-matter experts in over 200 subjects and four different languages. Expert review on any written work (essays, creative writing, poetry, lab reports, etc.) Hundreds of resources and activities to help you best support your student(s) at home. Interactive shows and activities to expand learning beyond the classroom. And so much more! Here is the sign up link:
https://webnew.ped.state.nm.us/free-tutoring-sign-up/