SPECIAL MEETING OF SODA GOVERNING COUNCIL THIS EVENING AT 7:00 PM VIA ZOOM. THE SCHOOL'S REENTRY PLAN FOR IN-PERSON LEARNING WILL BE DISCUSSED. THE PUBLIC IS INVITED TO ATTEND. HERE IS THE LINK TO THE MEETING: Michael Ogas is inviting you to a scheduled Zoom meeting. Topic: Special Governing Council Meeting Time: Mar 30, 2021 07:00 PM Mountain Time (US and Canada) Join Zoom Meeting
https://zoom.us/j/91362398367?pwd=Y2d6bldTR2ZPSTAySzRnNGlDZzlkZz09
Meeting ID: 913 6239 8367 Passcode: 380142 One tap mobile +12532158782,,91362398367#,,,,*380142# US (Tacoma) +13462487799,,91362398367#,,,,*380142# US (Houston) Dial by your location +1 253 215 8782 US (Tacoma) +1 346 248 7799 US (Houston) +1 669 900 9128 US (San Jose) +1 301 715 8592 US (Washington DC) +1 312 626 6799 US (Chicago) +1 646 558 8656 US (New York) Meeting ID: 913 6239 8367 Passcode: 380142 Find your local number:
https://zoom.us/u/adCQm6yPBF

New portable air filtration systems arrived yesterday! We will have one in every classroom and office area. This is on top of the new filters we put into all of our building heating and cooling units. These new units have a MERV rating of 17 (13, or highest current units will hold, was the recommendation from the state). Preparing for a safe reopening of school on April 5th.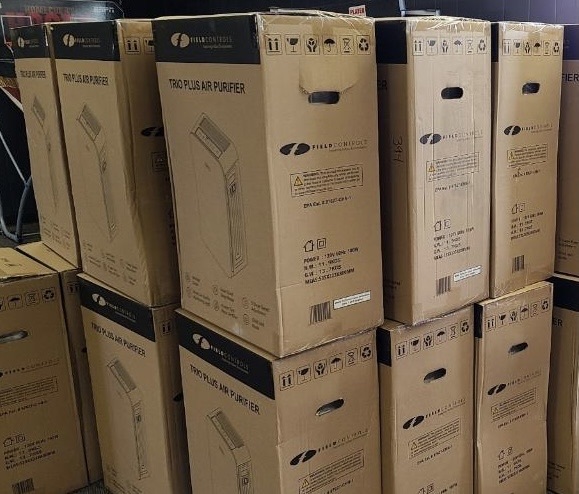 Congratulations to SODA TSA on their success at this year's state competition! Silviano Aguilar has the honor of being named NM TSA Student of the Year. Two SODA students have been elected to state office: Jessica Waid will serve as Secretary/Reporter and Jesse Michael Gallegos will serve as Sergeant-At-Arms. SODA also swept the awards ceremony! Winners: First Place in Career Prep: Leyla Martinez. First Place in Coding: Joel Vazquez and Andrew Pareo. First Place in Cybersecurity: Jesse Michael Gallegos. First Place in Digital Photography: Emerald Vazquez. First Place Mechanical Engineering: Diego Sais, Andrew Pareo & Joel Vazquez. First Place Middle School Tech Bowl: Elijah Rollins, Leyla Martinez & Joel Vazquez. Third Place High School Tech Bowl: Jessica Waid, Mariah Campbell & Benjamin Smith. First Place Video Game Design: Silviano Aguilar and Jessica Waid. Congratulate the students on their hard work & success. Many of them will be eligible to compete at the national level in June.

The Technology Student Association State Competition Awards Ceremony will take place on Saturday March 20th from 1pm-3pm via Zoom. Winners of the state competitions, as well as the newly elected state TSA officers will be announced. Families of our TSA team members are welcome to attend. Your child will have the link in their TSA Google Classroom.
Engineer for the Week is an afterschool STEM program that introduces historically underrepresented learners (ages 11-18) to engineering. The Spring 2021 Sprint is upon us and all learners (ages 11-18) are welcomed to join this new and exciting program designed by Facebook. In EFTW, students will build a working tech prototype and work on developing engineering solutions to issues that truly matter to them. Along the way, learners will gain valuable engineering experience and get the opportunity to connect with Facebook engineers. EFTW meetings are after school every Friday. For more information on the program or an invitation to the meetings, please email Mr. Viera (
jviera@sodacharter.com
).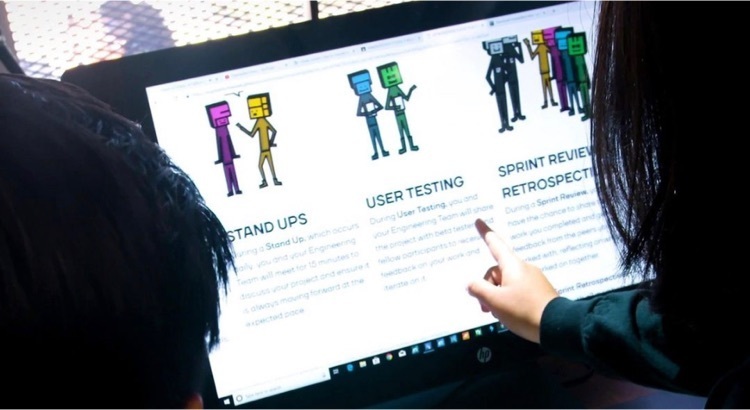 School of Dreams Academy Enrollment Window is Now Open! This early enrollment period will end on Friday April 23, 2021. If grade level requests exceed enrollment caps we will conduct a lottery during the week of April 26th. To express your interest in enrolling your student please email us at:
info@sodacharter.com
. Please include your contact information, student(s) name(s), and grade(s) they will be entering. If you do not have the ability to send email, you may also call 505.866.SODA(7632) and we will take your information over the phone.

Announcement Regarding SODA Reentry March 12, 2021 Good afternoon SODA Community, I would like to summarize what happened at the Governing Council meeting on Tuesday 3/9/21. I presented the reentry plan based upon the state departments recommendation that all students have the opportunity to return to in person learning effective April 5, 2021. The Governing Council approved the plan I presented. What follows is a summary and timeframe for us to implement a safe and orderly transition for those students wishing to return to in person learning: • On March 1st I mentioned, during our weekly staff meeting, teachers were instructed to begin coming into their classrooms to get them ready for the fire marshal's inspection which is to occur on March 19, 2021. This inspection is to certify that our school meets the COVID safe guidelines as mandated by the NM Public Education Department and the NM Department of Health. This was approved by our Governing Council as part of the overall reentry proposal. • The Governing Council also approved allowing us to begin bringing in students, both individual and small groups, beginning the week of March 22, 2021. These students have been identified as needing special assistance in order to help them get ready for reentry on March 29th. Mrs. Nelson, our school social worker, is working with staff and families. Contact her if you have concerns of students who might need this kind of assistance. She can be reached at 505.866.7632 • The Governing Council also affirmed the public education department's expectation stating that teachers are cleared to return to their classrooms to provide instruction. The state has ramped up COVID vaccinations, moving teachers and educators to the front of the line to get their shots. With that and schools implementing recommended COVID safe practices and protocols, the state feels comfortable in telling districts that their teachers need to return for in person teaching in the classroom by April 5, 2021. • To begin this process of returning to in person learning the Governing Council also approved that all staff are expected to begin teaching out of their classrooms on March 29, 2021 (still virtual during this week). This is being done so that teachers can use this week to become comfortable with their classroom environment and how teaching and live streaming their classes simultaneously will occur. • To fully comply, with this new state directive, the Governing Council approved the recommendation that in person classroom instruction will begin for all students, whose parents have opted for "in person" on April 5, 2021. Keep in mind the state is allowing parents the option of keeping their children home to receive virtual instruction for the remainder of the year if they so choose. This means teachers will be teaching out their classrooms and will also be live streaming classes so that students will be able to logon virtually and receive the same instruction as those students in the classroom. This is something we have been planning for since last March when this pandemic arose that our goal was to offer in person and virtual live stream instruction at the same time. • Beginning the week of March 22nd , we will be holding a number of trainings, for our staff, on our COVID safe protocols that are being developed based on the state's recommended protocols and guidance documents. All this as we plan for a safe and successful reentry for our students and staff. • More details, such as start and end times for elementary, preschool, and secondary, will be forthcoming. We will be on spring break the week of March 15th. If you have any questions, feel free to message us on FB or leave a voice message at 505.866.7632.We will get back to you as soon as possible. Respectully, Mr. Ogas
Last day to pre-order a yearbook is March 22! Online sales only. $20 for elementary $30 secondary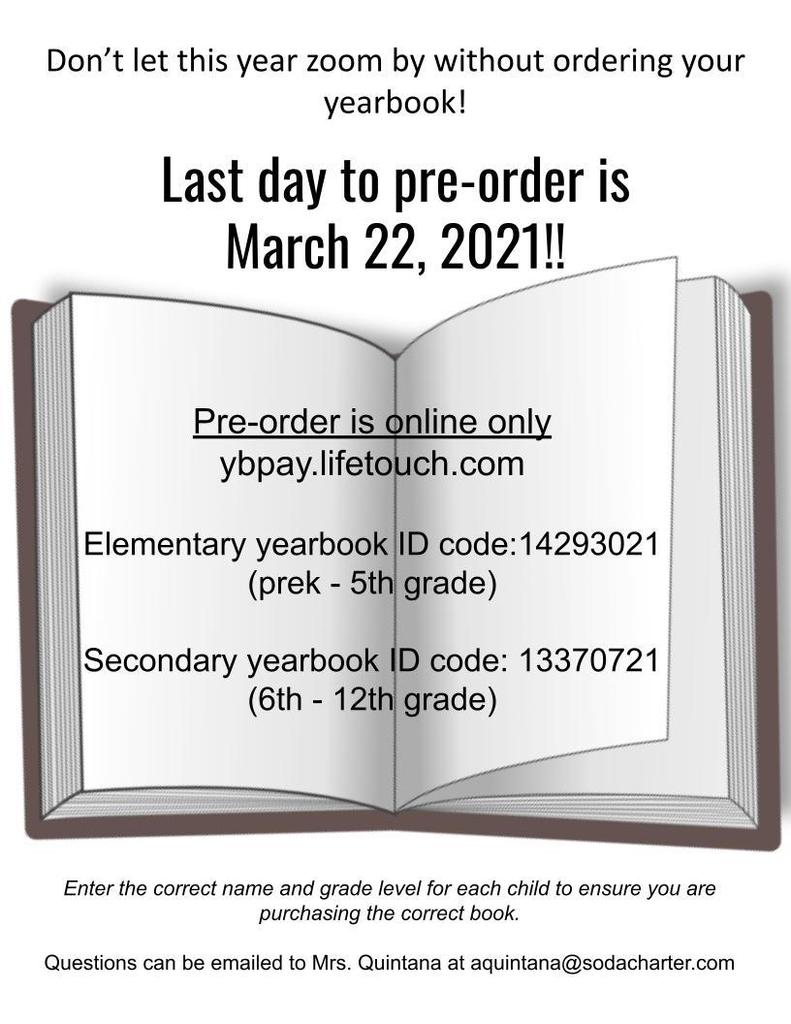 Announcement! Governing Council Meeting this evening 7:00 pm via zoom. Hear how we plan to implement PED's initiative to fully reopen school on April 5, 2021! WE'RE COMING BACK SAFELY SODA! Topic: Governing Council Meeting 3/9/21, 7:00 pm Time: Mar 9, 2021 07:00 PM Mountain Time (US and Canada) Join Zoom Meeting
https://zoom.us/j/99651100497
... Meeting ID: 996 5110 0497 Passcode: 269756 One tap mobile +12532158782,,99651100497#,,,,*269756# US (Tacoma) +13462487799,,99651100497#,,,,*269756# US (Houston) Dial by your location +1 253 215 8782 US (Tacoma) +1 346 248 7799 US (Houston) +1 669 900 9128 US (San Jose) +1 301 715 8592 US (Washington DC) +1 312 626 6799 US (Chicago) +1 646 558 8656 US (New York) Meeting ID: 996 5110 0497 Passcode: 269756 Find your local number:
https://zoom.us/u/acAeApi0dT
Join our friends at The Knowledge Society on March 6th, 11:00-12:00 to hear from Pierre Sermanet, a Research Scientist at Google Brain's Robotics department. Pierre will share how following his passion led him to Google's cutting-edge robotics research lab and how he's teaching robots through play at Google. This TKS Talk is geared toward high school students but learners of all ages are welcome. Register here:
http://bit.ly/tkstalksps
Good evening, Tomorrow is Extended Learning Day! In both the elementary and secondary sides, there will be activities that students may participate in. Supplies for all grade levels are posted in your child's homeroom or advisory Google Classroom.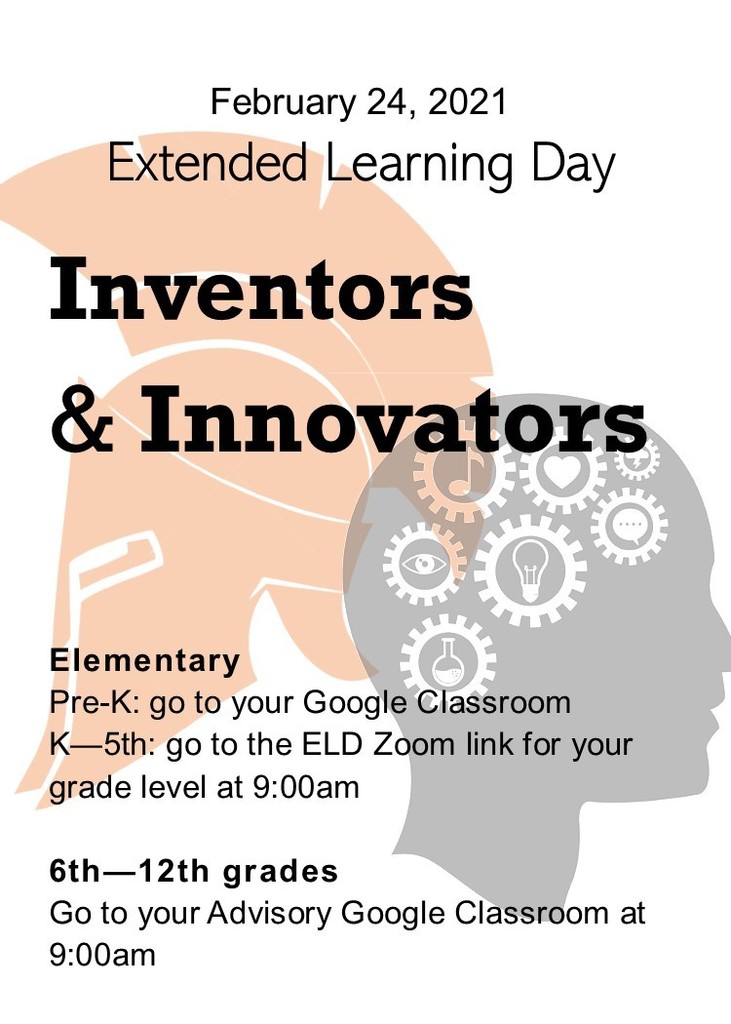 Clarification on the previous message. The SODA OFFICE IS OPEN and taking phone calls. Thank you.

February is International Boost Self-Esteem Month. In an isolated and online world where a lot of interaction is done via social media, where we often only see each other at our very best, it's easy to fall into slumps of negative self-esteem. Below is a great resource for having a conversation with your family to encourage positive self-talk, which we all need a good reminder on every now and then.
https://blog.healthalliance.org/international-boost-self-esteem-month/
Class of 2021: An updated Scholarship List has been posted in the Class of 2021 Google Classroom. Please log in to your SODA gmail and start applying for more scholarships.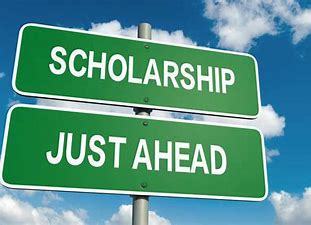 NM TSA is looking for volunteers to help at this year's virtual state conference. If you know of any teachers, alumni, parents, or contacts that may be interested, please register at bit.ly/tsavolunteer21. We are proud to have middle school and high school chapters representing SODA at this year's state conference.

I was just informed that the PBIS survey settings posted yesterday were not quite right and may have prevented some from being able to take it. It should be updated now so everyone can take it without any sign-in's required! Your opinions are important, thanks to all that are willing to share theirs! Link to survey:
https://forms.gle/LVvvGnWVxTFx4LEK8

Hello SODA parents! We are in the process of creating a new Positive Behavioral Interventions and Supports (PBIS) system here at SODA to implement at the beginning of next year. Our first step in doing so is to create a new school code. We have already surveyed staff and students on their opinions of a new school code, and now we want your opinions! If you could please take a few moments to fill out this survey it would be great appreciated!
https://forms.gle/2XUP4uAxp95GvH7v8


Feb 1-5th is Nation School Counselor Week! Today, our focus for this week is perseverance, which is when you continue to work towards achieving something despite obstacles, failure and opposition. And one way to persevere is to collaborate, or work cooperatively with others. In the Marvel's The Avengers, Nick Fury, says "There was an idea to bring together a group of remarkable people to see if we could do something more." Like the Avengers coming together to work toward a common goal or tackle a challenge, you can work with your peers, your teachers or your family to achieve a goal in your community, to support one another or even to do something remarkable. It's easier to persevere when you have someone working alongside you.