Please come support School of Dreams Academy class of 2024 on Saturday at Panda Express in Los Lunas! Must present/use code when ordering! Thank you!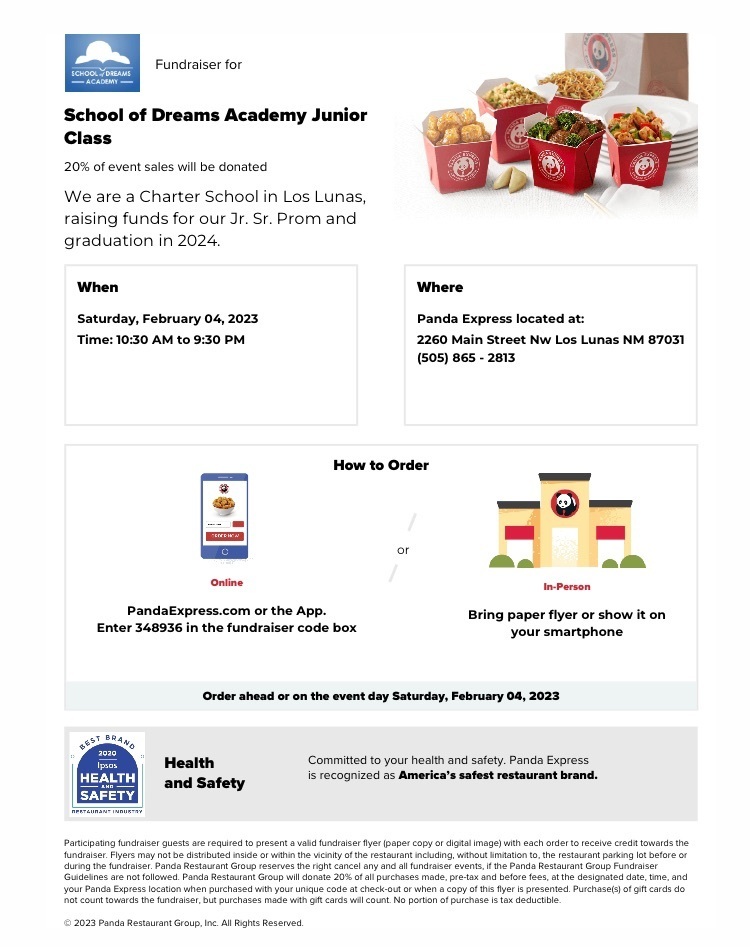 "Dear SODA Families, Today, the Administration at School of Dreams Academy assessed and investigated a threat that was posted on social media last night. That investigation has concluded and any concern for safety has been resolved. The safety of our students and staff is of utmost importance and we thank you for your continued support and understanding as we investigated this threat. We would also like to thank the Los Lunas Police Department, Valencia County Sheriff's Office, and their Officers for their involvement in the safety of our students. Sincerely, Mr. Michael Ogas"
Last night, School of Dreams administration was made aware of a threat to the school posted on social media. We take all threats seriously. Therefore, we are working closely with law enforcement and others to get to the bottom of this. As a precaution we have asked law enforcement to patrol around SODA throughout the day as we gather more information.

Winter Wonderland this Friday! 5-8pm

We are thrilled to announce that the New Mexico Public Education Department has partnered with Paper to provide free 24/7 access to academic support for all PreK-8 students. There's a lot to be excited about with Paper's Educational Support System, including: 1:1 live-chat tutoring sessions with subject-matter experts in over 200 subjects and four different languages. Expert review on any written work (essays, creative writing, poetry, lab reports, etc.) Hundreds of resources and activities to help you best support your student(s) at home. Interactive shows and activities to expand learning beyond the classroom. And so much more! Here is the sign up link:
https://webnew.ped.state.nm.us/free-tutoring-sign-up/

Here is the zoom link for tonight's Governing Council meeting. Join Zoom Meeting
https://us06web.zoom.us/j/84364859560?pwd=UllGVDdOU202aXhpNjFLMURQRFQzdz09
Meeting ID: 843 6485 9560 Passcode: 783536 One tap mobile +13462487799,,84364859560#,,,,*783536# US (Houston) +16694449171,,84364859560#,,,,*783536# US Dial by your location +1 346 248 7799 US (Houston) +1 669 444 9171 US +1 719 359 4580 US +1 720 707 2699 US (Denver) +1 253 205 0468 US +1 253 215 8782 US (Tacoma) +1 646 558 8656 US (New York) +1 646 931 3860 US +1 689 278 1000 US +1 301 715 8592 US (Washington DC) +1 305 224 1968 US +1 309 205 3325 US +1 312 626 6799 US (Chicago) +1 360 209 5623 US +1 386 347 5053 US +1 507 473 4847 US +1 564 217 2000 US Meeting ID: 843 6485 9560 Passcode: 783536 Find your local number:
https://us06web.zoom.us/u/kbhI6aqsvV
When Monday Jan 9, 2023 ⋅ 6pm – 8pm (Mountain Time - Denver)
Dear Parents/Guardians, Between the dates of 1/9/23 and 1/12/22, we will administer iMSSA Assessments to our students in grades 3-8. These assessments are important tools that help us as educators and parents to understand how our students are learning and progressing through the students academic journey. In addition, iMSSAAssessments provide insight to your students readiness - or being on track for readiness- for university and/or the workplace. Cognia assessments are based on academic standards that reflect what your child is expected to learn for the students grade level in our schools. The assessments are untimed tests that include Reading, Language/Usage, and Mathematics. The results from these assessments will help teachers identify the areas in which your child is doing well and learn what additional support or instruction might be needed in other areas. The results will also help your child's teacher monitor students' academic growth through the school year. You can help your child by sending your child to school each day well rested and ready to learn. We appreciate your continuing support. If you have any questions or concerns, please contact your child's teacher or the testing coordinator (
jjpowell@sodacharter.com
) to discuss how you or the school staff can help your child do their best.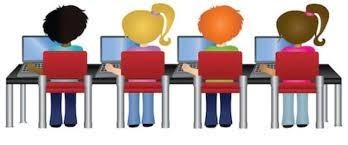 Two students from School of Dreams Academy who were the top two spellers from our school's Spelling Bee back in November attended the District Spelling Bee Friday, January 6, 2023 at the Belen HS Auditorium. Students competed against 8 other schools from Valencia County area. Ariahna Law, an 8th grader, came in 4th place overall, spelling benefited or benefitted as her last correct word. Maiya Mershon, an 8th grader, took 1st place overall. Maiya was in the 3rd round of spelling and all the spellers were eliminated before her, making her the last speller to have to spell correctly. Once she spelled masa correctly, she needed to spell one more word as the champion bee word. Her word was Sanskrit. Sanskrit is a classical language belonging to the Indo-Aryan branch of the Indo-European languages. It arose in South Asia after its predecessor languages had diffused there from the northwest in the late Bronze Age. Maiya will be moving on to the New Mexico State Spelling Bee for a chance to win a spot to the National Bee. Congratulations ladies on a fantastic job! Mrs. Jennifer Nilvo is the SODA Spelling Bee Coordinator and Sponsor that worked with the students for spelling bee.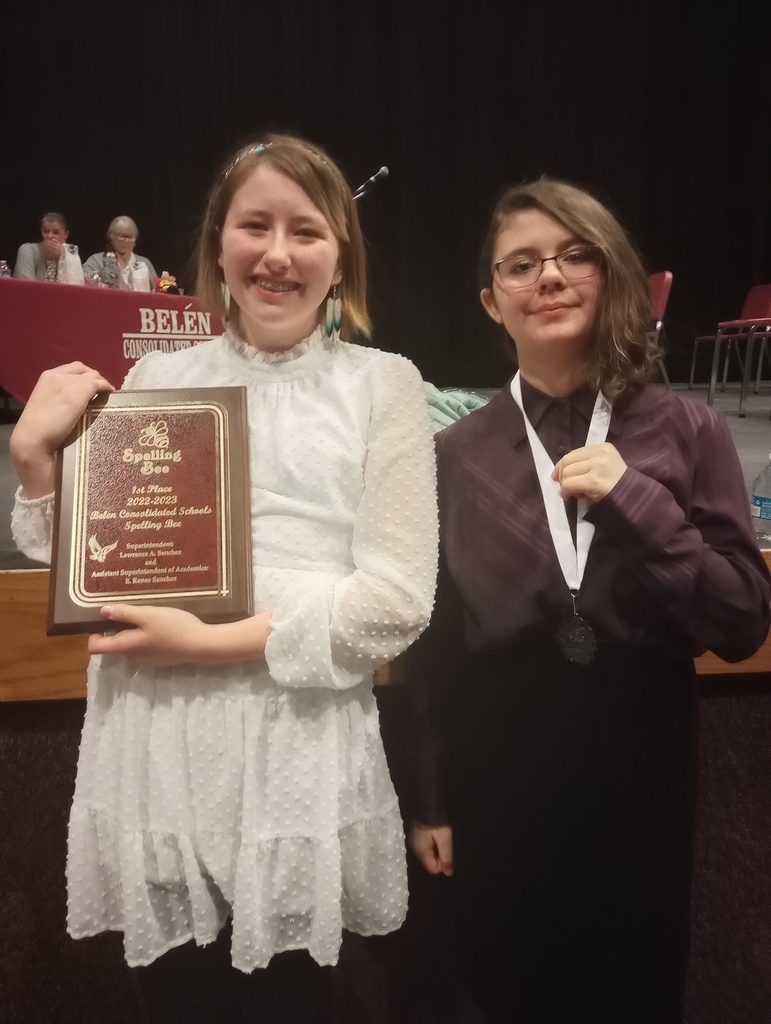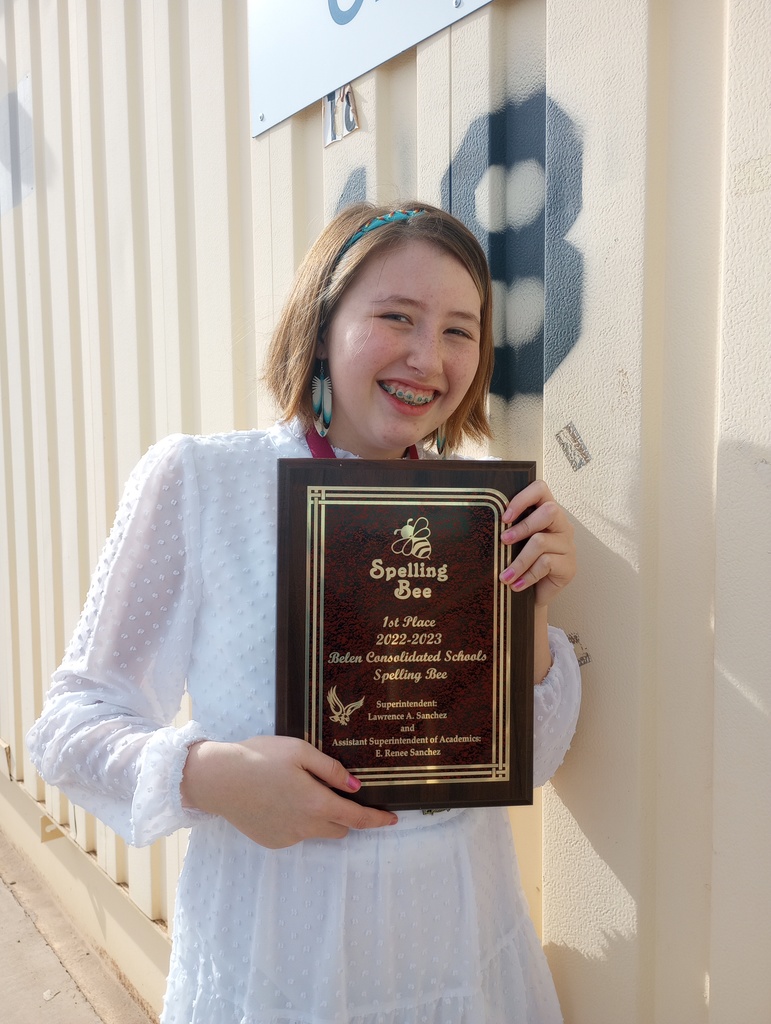 Imagine Learning (Edgenuity) service has been restored.
Dear SODA Families, Students taking virtual courses through the Imagine Learning (Edgenuity) platform may be experiencing issues with logging into their account or specific classes. We are working closely with Imagine Learning to resolve the issue as quickly as possible. Thank You.

Good evening SODA families! Please remind your students to plug in their chrome book so they are charged and ready to go for school tomorrow!

Hi everyone, Due to restrictions from the fire department we have to reschedule this Tuesday's bonfire to a later date. We will plan for a less windy season, closer to the end of the school year. We hope you have a great holiday season! Thank you for your understanding, Mrs. Quintana, Yearbook advisor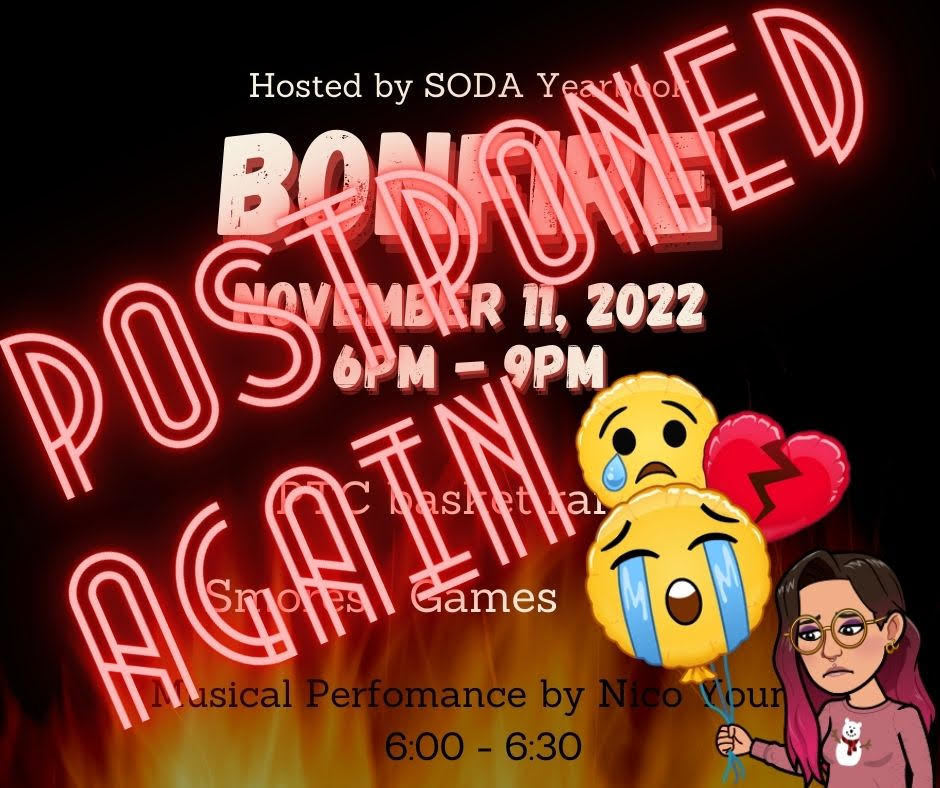 Spirit Week this week! Please follow dress code!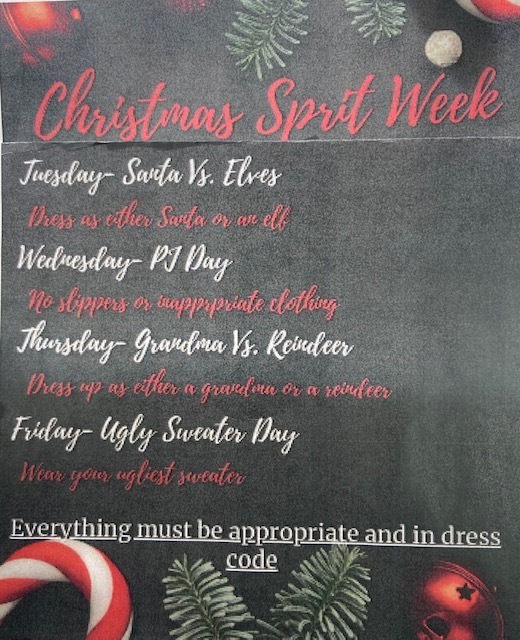 SODA FFA and the Class of 2024 are hosting a dance on Saturday December 17th at the Valencia County Fairgrounds in Belen from 7-11 pm. $5 admission and concessions available! (No outside food or drink allowed!)

Thank you to Mike Melendez and the Rotary Club for these dictionaries for our 3rd graders!

Join us for our Governing Council meeting on December 12th at 6 pm via Zoom.

Congratulations to Team Bio Bosses, the 2022 New Mexico Governor's STEM Challenge winners being selected by WSP Golden and winning $5,000 that goes to the students on the team and $500 for the teacher. Mrs. Nilvo is the sponsor for the Governor's STEM Challenge Team, the SODA STEM Research Teacher, and the 22-23 DoD National STEM Ambassador. The team consisted of Gianna Nilvo (11th grader), Porter Hassel-Wells (9th grader), and Brody Brown (9th grader). Gianna and Porter attended the event and presented to the judges. There were 27 participating industry partners ranging from LANL, Chevron, Sandia Labs, NRAO, Virgin Galactic, Boeing, Meta, Molina, Presbyterian, and many more. The Governor's STEM Challenge presents a question for student teams to solve: Imagine NM as a state known for sustainable and green manufacturing. What innovations or developments could be produced to foster our schools, jobs and communities? The team had to come up with a problem to solve, and design, engineer and build a working prototype, and then test it. The SODA team looked at how there are many chemicals present in cleaning products and personal care products, as well as pharmaceuticals and regular chemicals used in homes, school settings, farming, manufacturing, and industry businesses, which can end up washed down the sink drain finding their way to into water bodies where they may impact the environment and even back inside us. The hypothesis for this engineering design was if a pH probe indicator was coded and placed into the drainage pipes of a sink system, then a valve will be signaled to close when a pH is indicated at ≤ 7, rerouting the acidic liquids. A sink drainage system prototype was engineered that used an Arduino to code a pH probe and motorized ball valve to communicate when chemicals are poured down the drain and divert the fluids into a holding tank 100% of the time with at least 80% of the acidic fluid volume diverted into the holding tank. These chemicals would then be denatured, prepared, and repurposed into items like biofuels or biocleaners. Today, the adequate supply of uncontaminated groundwater and water coming from wastewater going back into surface/ground water is crucial for the health of our NM families, but also for the growth of agriculture production and cutting-edge industry in New Mexico. Some of the team members will be presenting at the upcoming Central New Mexico Regional Research Challenge for spots to State and Regeneron ISEF, Junior Science and Humanities Symposia for a spot to National JSHS, and Central NM Junior Academy of Science for a spot to state starting in February 2023. @VillageofLosLunas @LosLunasDataCenter @SocietyforScience @DoDSTEM @SODAStemResearch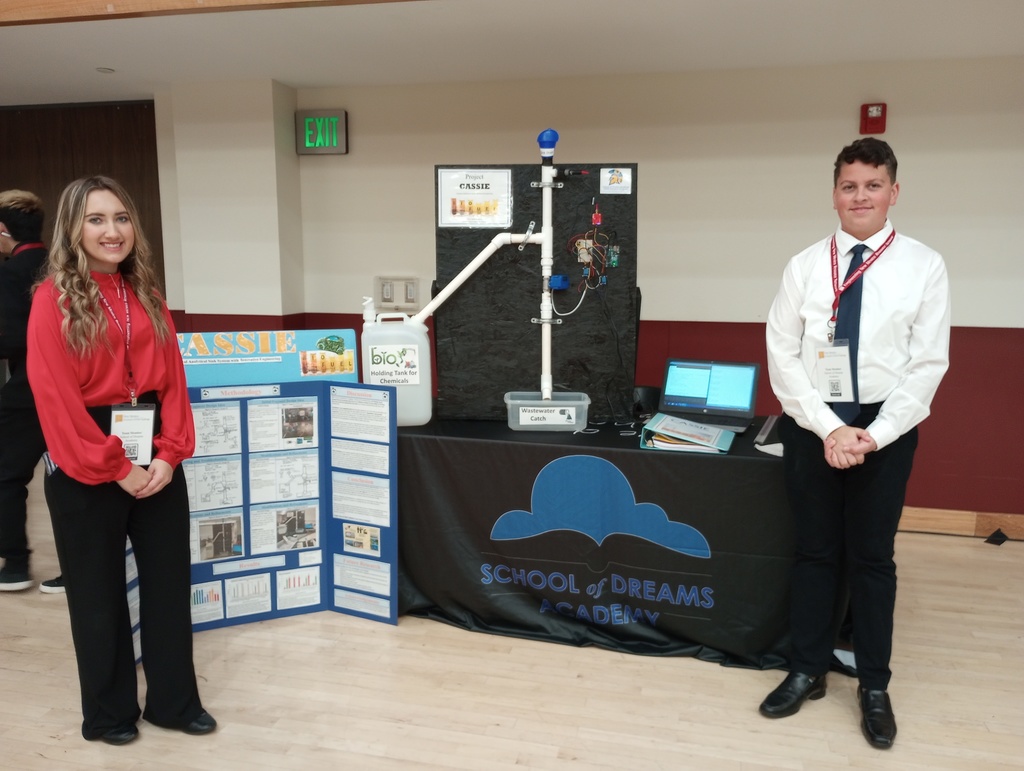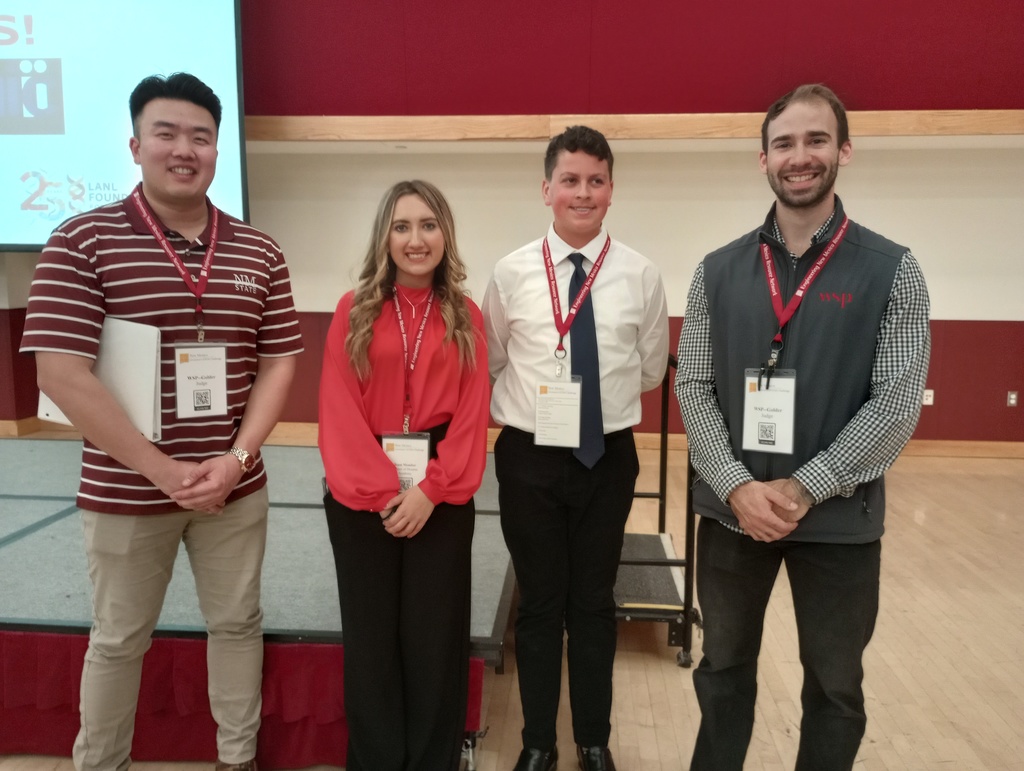 Please be reminded that student research projects will be judged during school hours, closed doors on the following days: Middle School - Monday, 12-5-22, Elementary - Tuesday, 12-6-22, and High School - Wednesday, 12-7-22. We invite you to join our Family STEM Night, Thursday 12-8-22, to view our students' research projects on display, get engaged with some hands-on STEM activities with EXPLORA Science Center, enjoy some food and hot drinks, and more. See our attached flyer for details and menu. 5% of food sales will go towards SODA STEM Research Program and events like this.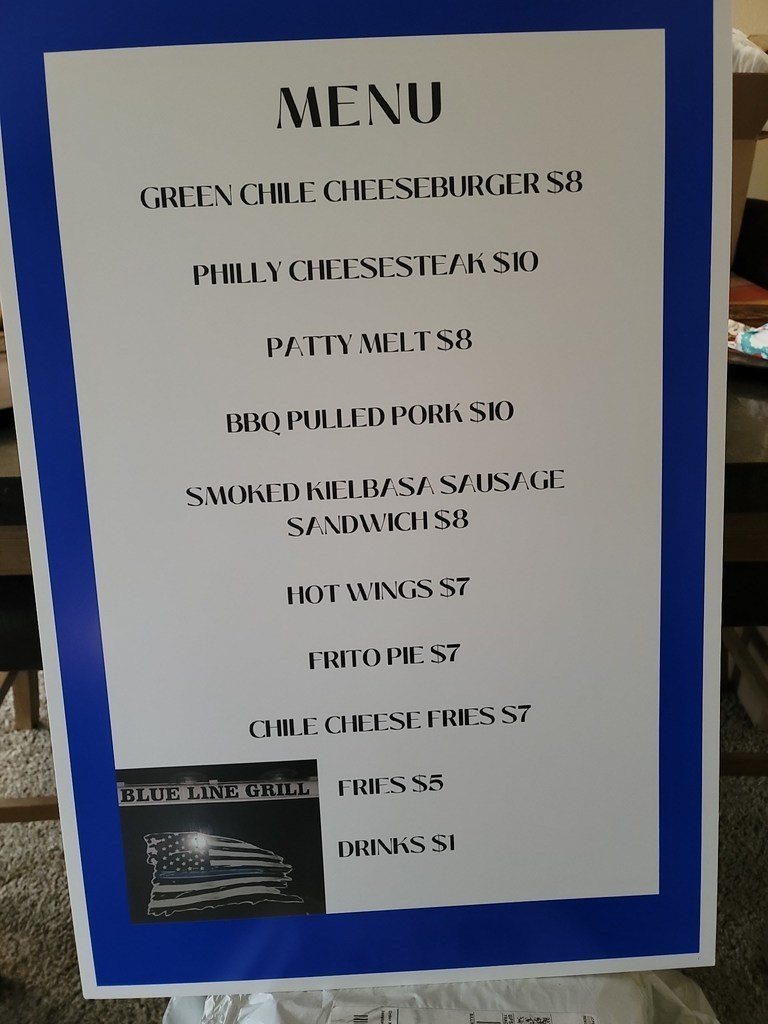 Come to our Craft Fair this Saturday December 3rd from 10am-3pm.