Good Afternoon Parents and Guardians, Beginning Friday August 27, 2021 School of Dreams Academy will move into a remote learning environment and will continue through Friday September 10, 2021. Barring any significant changes to the current health order, normal in-person classes will resume on Monday September 13, 2021. This decision is directly related to the recent increases in COVID cases, throughout our community, and the increased number of SODA students and staff needing to quarantine. Due to all these circumstances, SODA has made the decision to voluntarily move into remote learning. We are in contact with the NM Public Education Department and are following all the protocols set forth in the COVID-19 toolkit. On Friday August 27, 2021, staff will begin conducting classes virtually. For students that are unable to join class virtually, arrangements can be made to pick up learning packets and/or projects for the next two weeks by contacting your student's advisory/homeroom teacher, this is your point of contact. Their advisory/homeroom teacher will work within protocols and inform other teachers. Tomorrow's Extended Learning Day will be postponed to a later date. We will follow the regular Friday schedule with no Spartan Quest for secondary students. Spartan Quest activities will be put on hold till we return on September 13th as will all after school programs, unless you meet virtually. Our food service company is working out details for providing meals during this remote time. More than likely it will look similar to what we did last school year. Meal schedules will be available on our website and social media platforms. Please download our app, School of Dreams Academy, to get updated information as it comes. The safety of our students and our staff is our first priority. We appreciate your support and patience as we navigate through creating a safe educational experience for each of our S.O.D.A family members.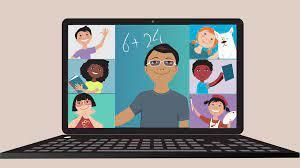 Message from our School of Dreams Academy Nurse: Please keep your student home from school if they are experiencing any of the following symptoms: Fever Nausea and vomiting Diarrhea A rough night (for example, if your child was up all night coughing or having trouble breathing) Lethargic Covid-like symptoms Pink eye If you are unsure if it is safe please CALL our school nurse at (505)391-5488. We appreciate your support in keeping all of our students safe.

There will be a Special Governing Council meeting on Monday August 16th at 7:00pm. This meeting will be held via Zoom. The link will be posted on Facebook as well as our website.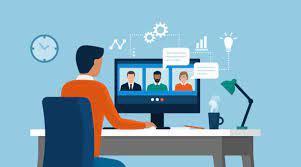 A community job fair will be held at Goodwill in Los Lunas, on August 17th. If you or anyone you know is interested please make plans to attend, dress in business attire and bring your updated resume.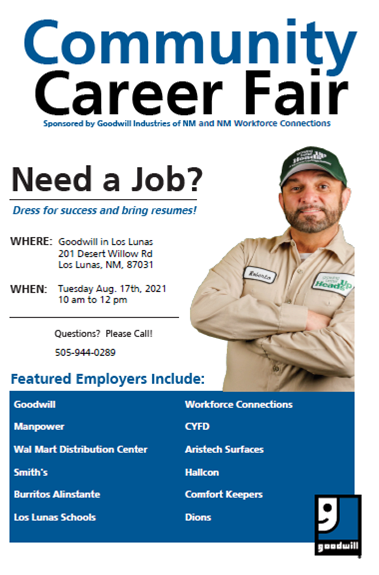 We are excited to welcome our Spartan students back tomorrow. Grades 6-12 will report at 7:40-2:35 pm and grades 1-5 at 8:45-3:45 pm. Staff will be outside to assist in first day transitions. Please make sure that all students wear their masks and bring a reusable water bottle.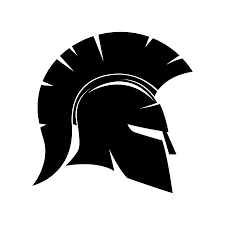 We are excited to welcome everyone for the 2021-2022 school year! We would also like to remind you to call our school nurse for guidance or stay home if any of the following apply to you. If you or a household member are sick with COVID like symptoms, if you have been exposed to a person who tested positive for COVID or if you have recently been tested for COVID and are waiting for the results. Protocols have been posted to the SODA website. We will see you on Monday!!

Start and end times are as follows: 3YPreK AM- 8:45 am-11:30 am 3YPreK PM- 1 pm-3:45 pm 4Y, PreK, K-5th---9am-3:45 pm Secondary---7:45am-2:35 pm
The School of Dreams Academy bus routes are now available on our website, sodacharter.net, under the "NEWS" tab. Download the School of Dreams Academy app on your smartphone to stay up-to-date on the latest information.
School of Dreams Academy REGISTRATION is this Thursday, August 5th, from 8 am to 6 pm at the Los Lunas Transportation Center (Train Station).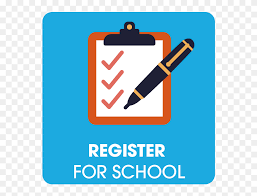 Check out School of Dreams Academy website for the 2021-2022 Supply List.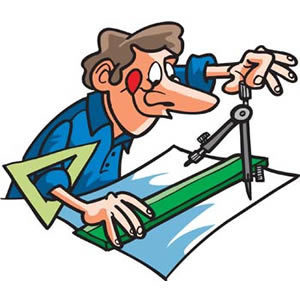 Tomorrow night, July 28th from 3 to 7 pm, is our School of Dreams Academy Community Extravaganza. Please make plans to join us as we will have a COVID-19 Immunization Clinic provided by NM DOH. In order to register to receive a vaccine please create a profile online @
www.vaccinenm.org/registration.html
. Pfizer and Johnson & Johnson are the vaccines that will be provided. We are excited about various community organizations and student clubs that will be joining us.
Make plans to join us for the School of Dreams Academy Community Extravaganza on July 28th from 3 to 7 pm. We will have a COVID-19 Immunization Clinic provided by NM DOH. In order to register to receive a vaccine please create a profile online @
www.vaccinenm.org/registration.html
. Pfizer & Johnson & Johnson are the vaccines that will be provided. We are excited about various community organizations and student clubs that will be joining us.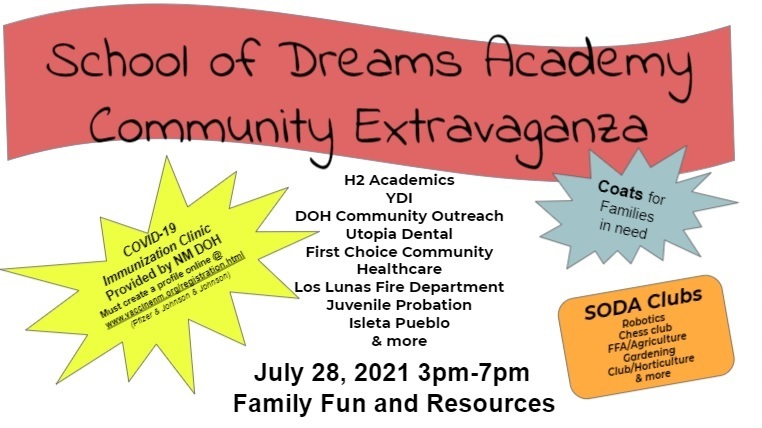 Another back to school ready tip! With school starting again also comes the dreaded homework. Try to set up a dedicated homework spot in the house that is stocked with all your student's needs for homework (paper, pencils, etc). It also helps if they have a consistent homework time, like right when they get home or after dinner. Make sure this spot and time are as free of distractions as they can possibly be to help students just focus on homework without being distracted by tv or other happenings.

2021-2022 School of Dreams Academy Dress Code  Everyday Dress Code for ALL students: All students are expected to be in the school dress code from their arrival to their departure each school day (except on designated Non- Uniform Days days).  Students and school uniforms should be clean, and neatly groomed.  All clothing should fit properly, nothing tight or over sized.  Administrators shall have the discretion and final decision to determine appropriateness of attire and grooming.   ● School shirts will be a t-shirt, blouse, "polo" style or button down shirt that meet reasonable standards of cleanliness and safety and must show respect for others.  Personal appearance and dress that violate reasonable standards, compromise safety, demean, slur or harass others through symbols, words, images and/or disrupt the educational process shall not be tolerated. Clothing, tattoos or accessories which advertise, display or promote any drug (including tobacco and alcohol), sexual innuendo, violence, weaponry, profanity, hate, " In memory of…" or bigotry towards any group is prohibited. Shirts must cover the entirety of the shoulders, no halter tops, tank tops, spaghetti straps or muscle shirts.  Shirts must be long enough to clearly overlap the belt line or stay tucked in.  ● Undergarments and buttocks must remain entirely covered even while seated. ● Pants, shorts, skirts and/or dresses must not be torn, must fit at the waist and be no shorter than 3" above the knee.  Spandex, pajamas, yoga pants, leggings, jogging suits, sweatpants, cut-offs, homemade and athletic shorts are not permitted. Boys shorts must not be longer than the kneecap in length. ● Students must wear closed shoes, or tennis shoes with a rubber sole. No "heely" shoes, sandals, shower shoes, rubber flip flops, slippers or shoes with a heel are not allowed are not allowed.    School of Dreams Academy Spirit Shirts and competition shirts are allowed during the year.  While we support your participation on athletic teams we will not allow the presentation of other school's logo items while you are on campus at School of Dreams Academy.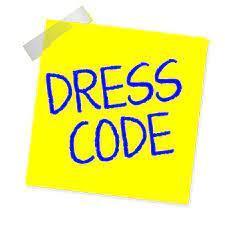 Just 3 weeks left until school begins! Now is a good time to start getting your students used to new routines. Getting them used to getting up earlier and bedtime routines will be beneficial to getting them adjusted to their new schedule when school begins. Also if you have not yet, please fill out this survey:
https://forms.gle/c9M2tBcysKBNYdRc8
This will help us plan for this upcoming year to give the best experience possible for everyone!
School of Dreams Academy is excited to announce that New Mexico Department of Health will be holding a vaccine clinic here at the School of Dreams Academy Community Extravaganza on 7/28/21 from 3:00 PM to 7:00 PM. They will be offering the traditional required vaccines for 11 year old students and the COVID-19 Pfizer vaccine to ages 12 years and older. Please notify Nurse Sandoval as soon as possible at
csandoval@sodacharter.com
to sign up for vaccines. We look forward to seeing you there.

Going back to school (or first starting school!) can produce a lot of anxiety in students. Now is the perfect time to start creating positive associations with school. Good ways to do this are by asking about some of their favorite things that have happened at school and building excitement for the positive aspects, like getting to see and play with old friends!
Will your student(s) be attending School of Dreams Academy this school year? If so, please take a moment to take this survey and let us know if your student(s) will be attending in person or virtually. Each family should fill out one survey and detail the learning environment that each student in their household would prefer for the 2021-2022 school year. This survey link can be found on our Website sodacharter.net under the related NEWS tab or on our School of Dreams Academy (S.O.D.A) Facebook page.

Today marks 4 weeks until the 21-22 SY! I'm excited to see everyone back on Aug 9th (or 16th for PreK and Kindergarten!) During the coming weeks I'll be posting tips and tricks on how to get you and your elementary students ready for the coming year, so keep your eyes peeled! Also, if you have any questions related to elementary please do not hesitate to reach me at
jomlor@sodacharter.com
. See you all soon!
2021-2022 School of Dreams Academy Arrival and Departure Times 3Y PreK A.M. classes start at 8:45 and end at 11:30 am 3Y PreK P.M. classes start at 1 and end at 3:45 pm 4Y PreK, NM PreK and Grades K - 5 will start at 9:00 and end at 3:45 pm Secondary grades 6-12 will start at 7:40 and end at 2:50 pm We look forward to having you back!